We looked inside some of the tweets by @SidewalkFace and found useful information for you.
Inside 100 Tweets
Time between tweets:
3 days
Tweets with photos
6 / 100
Tweets with videos
0 / 100
Between 2008 and 2011, there was a 5,000% increase in the number of employees at Twitter.
Dear Democrats: If you don't expand the courts (Supreme and lower courts) YOU WILL HAVE NOTHING. Trump judges will stop EVERYTHING YOU ARE TRYING TO DO. PLEASE get it. PLEASE UNDERSTAND WHAT WILL HAPPEN TO YOUR AGENDA. https://t.co/yS8BCm7Uet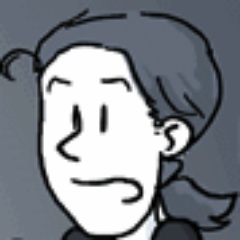 It's good practice when you see some amazing and surprising "sciencey" image or video shared by an account that isn't a professional in that field to at least glance at the replies to see if they're filled with exasperated experts shouting "PLEASE STOP SPREADING THIS IT'S FAKE"
How come @BetoORourke and @AOC work to raise money for struggling Texans, many of whom didn't vote for Beto and think AOC is a she-witch, doesn't count as a UNITY story? How come the media isn't spinning it that way? How come "unity" can only mean "giving the GOP what it wants"?
Staying calm during an emergency is good, but not if you accomplish it by denying the existence of the emergency.
Things we knew about @realDonaldTrump before yesterday: * He tried to delegitimize a Black president with a racist trope. * He called for the execution of Black teenagers who were innocent. * 26 women accused him of sexual misconduct, following an M.O. he admitted to on tape.
Hey all, this friend of a friend lost his job + insurance due to the pandemic and just needed major surgery. Will you consider donating if you're able? https://t.co/xvCe2GcuWU
PROTECT BLACK AND BROWN ESSENTIAL WORKERS TRYING TO GET HOME AFTER CURFEW IN DC.
I am drawing up Articles of Impeachment. Donald J. Trump should be impeached by the House of Representatives & removed from office by the United States Senate. We can't allow him to remain in office, it's a matter of preserving our Republic and we need to fulfill our oath.