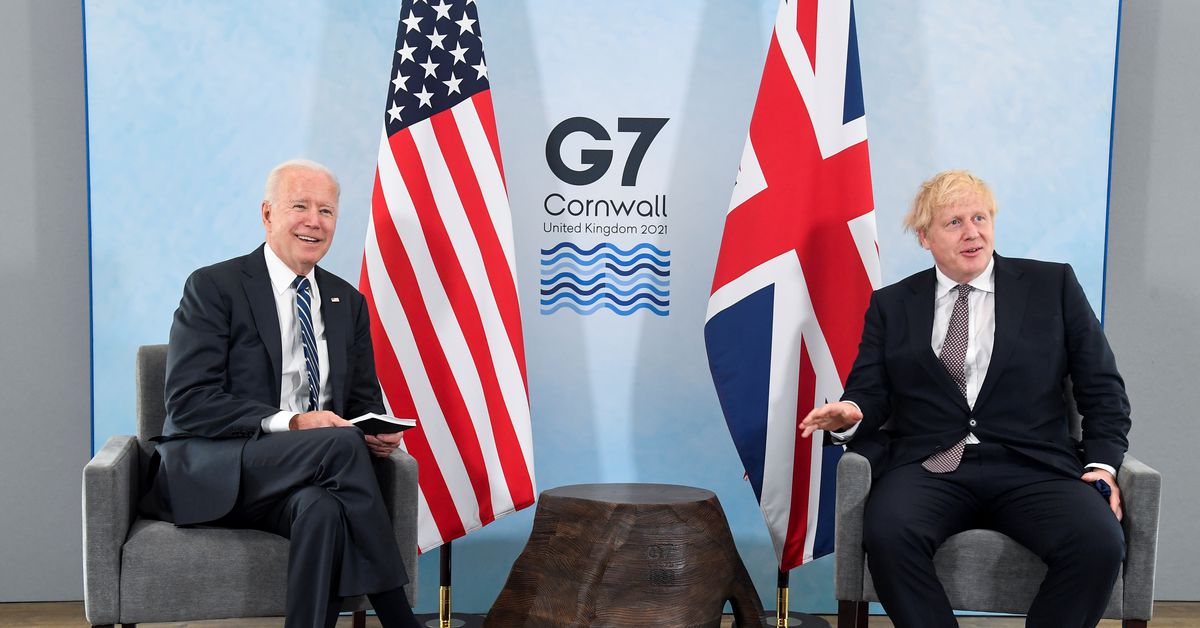 UK's Johnson hails Biden as 'a big breath of fresh air' https://t.co/pKH0yU31DL https://t.co/H4CFRag9If
@Reuters and Biden hailed Johnson as 'an enormous Guinness fart'.

@Reuters Say it loud and clear.

@Reuters Think you will find he said a big breath of hot air !

@Reuters Whaaaaa? I thought Boris had a huge man crush on Trump! Go fig 🤔

@Reuters Pretty sure that's not what's being said behind closed doors...Joe can't keep up, his attention wanders.