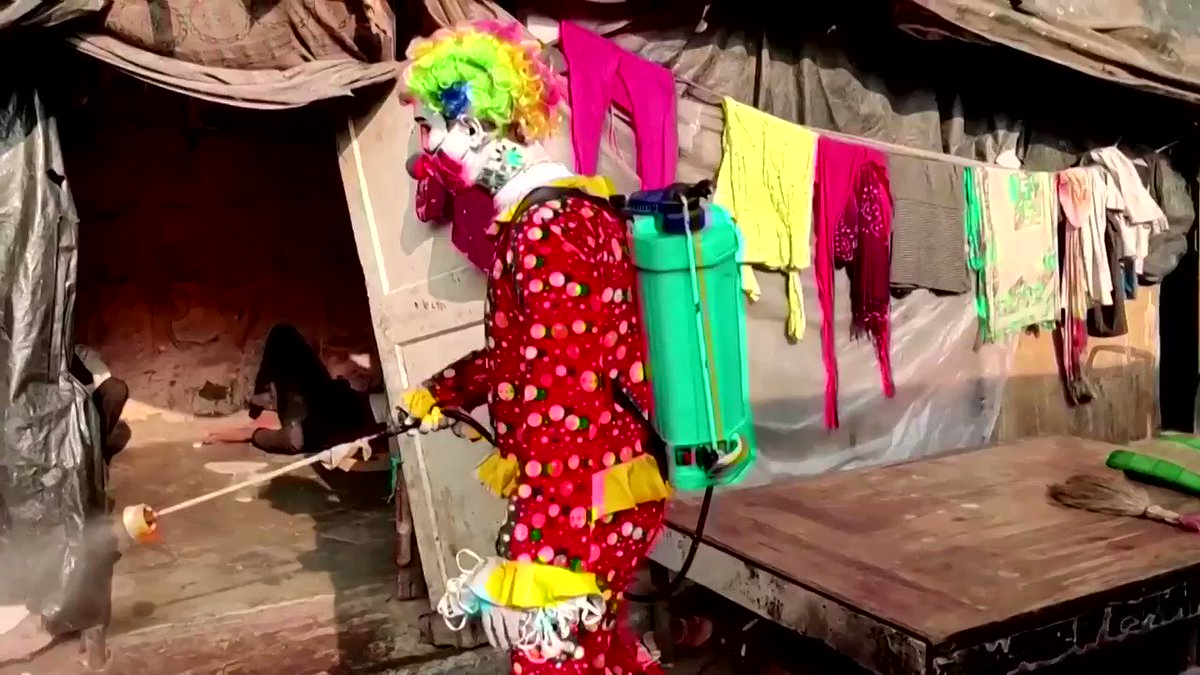 WATCH: Man dressed as a clown is disinfecting impoverished areas in India's Mumbai https://t.co/jPxL6xYQ2S
@Reuters That is creepy af.

@Reuters Well done for trying to make a difference, better then Modi. Respect to you Sir for looking after the poor🙏🏼 https://t.co/yVDtubsIrF

@Reuters Good on him going out and doing what he can to help.

@Reuters Damn what's Arteta doing there?

@Reuters That won't help

@Reuters The stuff of nighmares ...