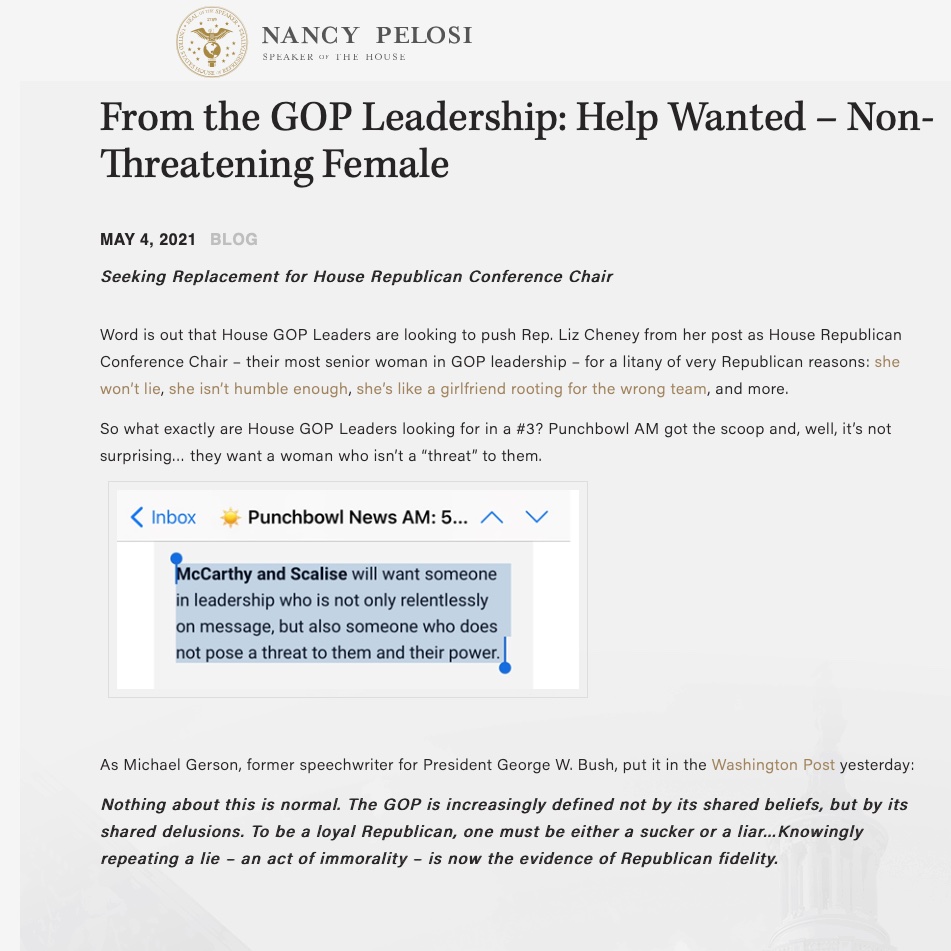 The house speaker has spoken https://t.co/OUn845Qlju
@ALT_uscis The fuckers gonna put Crazy Marge in there aren't they?

@ALT_uscis Actual quote: Rep Mike Kelly, R-PA lamented, "You look up into the stands and see your girlfriend on the opposition's side — that's one hell of a tough thing to swallow."'

@ALT_uscis Why do men fear women who are outspoken and refuse to kowtow to the stars quo? Why are considered to be difficult and want to be silenced? @LizCheney is a force to be recokned with and is standing up to those who refuse to move the GOP forward.